Yara and Navigator Holdings Ltd. Lead Investment Into Azane Fuel Solutions To Realize World's First Ammonia Bunkering Solution
OCTOBER 25, 2023
Yara Growth Ventures and Navigator Holdings Ltd. lead investment round of 5.4 million EUR (around 5.7 million USD) in Azane Fuel Solutions AS ammonia bunkering startup, to commence construction of the first of 15 bunkering units.
OSLO and LONDON, October 25, 2023: Yara Growth Ventures AS, the venture investment arm of Yara International ASA (together, "Yara"), and Navigator Holdings Ltd. (NYSE: NVGS) ("Navigator") today announced that they have each successfully acquired a 14.5% interest in the Norwegian startup Azane Fuel Solutions AS ("Azane").
Azane, a joint venture between ECONNECT Energy AS and Amon Maritime AS , both of Norway, was founded in Norway in 2020 as a company that develops proprietary technology and services for ammonia fuel handling, to facilitate the transition to green fuels for shipping.
Subject to customary conditions, Azane intends to build the world's first ammonia bunkering network, with Yara Clean Ammonia already pre-ordering 15 units from Azane. The investment made by Yara and Navigator is expected to enable Azane to begin construction of its first bunkering unit for ammonia supply in Norway, aiming to kickstart the transition to zero-carbon fuels for maritime transportation. Future value creation for Azane is expected to come through international expansion with its bunkering solutions and broadening of its offerings in ammonia fuel handling technology.
The parties anticipate that the commencement of operations of the bunkering units will begin in Scandinavia in 2025. The total addressable market for ammonia powered ships is estimated to equal to the entire deep sea shipping fleet of 100,000 vessels worldwide, which over time is expected to transition to zero-carbon fuels. Currently, the world of ocean shipping accounts for approximately 3% of global emissions.
Azane is a commercial partner of Yara Clean Ammonia, who expects to provide clean ammonia to be stored in Azane's bunkering units once operational.
Stian Nygaard, Investment Director, Yara Growth Ventures, commented:
"Currently ammonia fuel bunkering does not exist. With this investment it is expected to become a reality in a year, starting in Scandinavia. This is anticipated to be a huge milestone for reducing emissions from the shipping industry. By enabling Azane to be the first mover on providing this key part of the infrastructure, our goal is to fill a gap in the ammonia chain needed for fueling ships."
Mads Peter Zacho, Chief Executive Officer, Navigator, stated:
"Green ammonia is crucial to the future success of carbon free shipping, and Azane is working to provide a solution to a clear and important gap in the ammonia fuel value chain. Global ammonia demand is expected to triple by 2050, with a significant part being for ship fuel."
"In an increasingly strong regulatory environment towards greener fuels in the shipping industry, I am very pleased Navigator is not only making efforts to become a more sustainable business itself, but also investing in scale-ups that we believe can support and expedite the transition across our industry. We look forward to strengthening our working relationships with Yara and Azane through this partnership."
André Risholm, Chairman, Azane, commented:
"It will be a great strength for our company to partner with two of the leading ammonia players in the world, one from industry and another one from gas shipping, both entering as strategic investors and joining the board to help build the company. The fresh funds will help accelerate the company's growth ambitions in Scandinavia and internationally. As a first mover, Azane's bunkering solutions will enable ship owners across the world to make the transition to carbon free shipping by showcasing full scale commercial bunkering projects."
About Yara Growth Ventures
Yara Growth Ventures is the venture investment team within Yara International ASA investing in disruptive startups in the agri-food and ammonia industries globally to advance sustainability. Learn more at www.yaragrowthventures.com
About Yara 
Yara grows knowledge to responsibly feed the world and protect the planet. Supporting our vision of a world without hunger and a planet respected, we pursue a strategy of sustainable value growth, promoting climate-friendly crop nutrition and zero-emission energy solutions. Yara's ambition is focused on growing a nature positive food future that creates value for our customers, shareholders and society at large and delivers a more sustainable food value chain.
To achieve our ambition, we have taken the lead in developing digital farming tools for precision farming and work closely with partners throughout the food value chain to improve the efficiency and sustainability of food production. Through our focus on clean ammonia production, we aim to enable the hydrogen economy, driving a green transition of shipping, fertilizer production and other energy intensive industries.
Founded in 1905 to solve the emerging famine in Europe, Yara has established a unique position as the industry's only global crop nutrition company. We operate an integrated business model with around 17,500 employees and operations in 60 countries, with a proven track record of strong returns. In 2022, Yara reported revenues of USD 24.1 billion.
Contacts
Marius Wærhaug Madsen
Communication Manager, Yara International ASA
M: +47 977 23 199
E: marius.madsen@yara.com
About Navigator
Navigator Holdings Ltd. is the owner and operator of the world's largest fleet of handysize liquefied gas carriers and a global leader in the seaborne transportation services of petrochemical gases, such as ethylene and ethane, liquefied petroleum gas ("LPG") and ammonia and owns a 50% share, through a joint venture, in an ethylene export marine terminal at Morgan's Point, Texas on the Houston Ship Channel, USA. Navigator's fleet now consists of 56 semi- or fully-refrigerated liquefied gas carriers, 25 of which are ethylene and ethane capable.  The Company plays a vital role in the liquefied gas supply chain for energy companies, industrial consumers and commodity traders, with its sophisticated vessels providing an efficient and reliable 'floating pipeline' between the parties, connecting the world today, creating a sustainable tomorrow.
Navigator's common stock trades on the New York Stock Exchange under the symbol "NVGS".
Navigator
Attention:      Investor Relations investorrelations@navigatorgas.com and randy.giveans@navigatorgas.com
Address:         333 Clay Street, Suite 2480, Houston, Texas, U.S.A., 77002
Tel:               +1 713 373 6197 and +44 (0)20 7340 4850
Investor Relations / Media Advisors
Nicolas Bornozis / Paul Lampoutis
Capital Link – New York
Tel: +1-212-661-7566
Email:   navigatorgas@capitallink.com
About Azane Fuel Solutions
Azane Fuel Solutions is a Norway based company developing the world's first ammonia bunkering terminal. Founded by two industry leaders with decades of experience in shipping, gas handling and gas transfer, the company has developed a unique technology, that can offer fast, safe, and flexible bunkering of ammonia. Azane will help de-carbonize shipping by developing innovative technologies for bunkering terminals, cargo handling systems, and other ammonia fuel handling systems.
Through the collaboration with Yara Clean Ammonia, Azane plans to start building the world's first ammonia bunkering network in 2024, expected to be ready for first bunkering operations in 2025. This will showcase ammonia as a carbon free, safe and reliable fuel for the shipping industry. For more information: www.azanefs.com
Contacts
André Risholm
Chairman, Azane Fuel Solutions
M: +47 92026668
E: ar@amonmaritime.com
Håkon Skjerstad
CEO, Azane Fuel Solutions
M: +47 95245020
E: hakon.skjerstad@azanefs.com
Forward Looking Statements
This press release contains certain forward-looking statements concerning, among other things, plans and objectives for future operations or economic performance, and anticipated timing. In addition, Yara, Azane and Navigator and their respective representatives may from time to time make other oral or written statements that are also forward-looking statements. In some cases, you can identify the forward-looking statements by the use of words such as "may," "could," "should," "would," "expect," "plan," "aim," "goal," "anticipate," "intend," "forecast," "believe," "estimate," "predict," "propose," "potential," "continue," "scheduled," or the negative of these terms or other comparable terminology. These forward-looking statements involve many risks and uncertainties that could cause actual results to differ materially from those expressed or implied by such statements. With respect to Navigator , these risks and uncertainties include but are not limited to those set forth in the periodic reports Navigator [Gas] files with the Securities and Exchange Commission.
All forward-looking statements included in this press release are made only as of the date of this press release. New factors emerge from time to time, and it is not possible for any of Yara, Azane or Navigator to predict all of these factors. Further, none of Yara, Azane and Navigator can assess the impact of each such factor on their respective businesses or the extent to which any factor, or combination of factors, may cause actual results to be materially different from those contained in any forward-looking statement. Yara, Azane and Navigator each expressly disclaim any obligation to update or revise any forward-looking statements, whether because of future events, new information, a change in their respective views or expectations, or otherwise. None of Yara or Navigator make any prediction or statement about the performance of their respective common stock.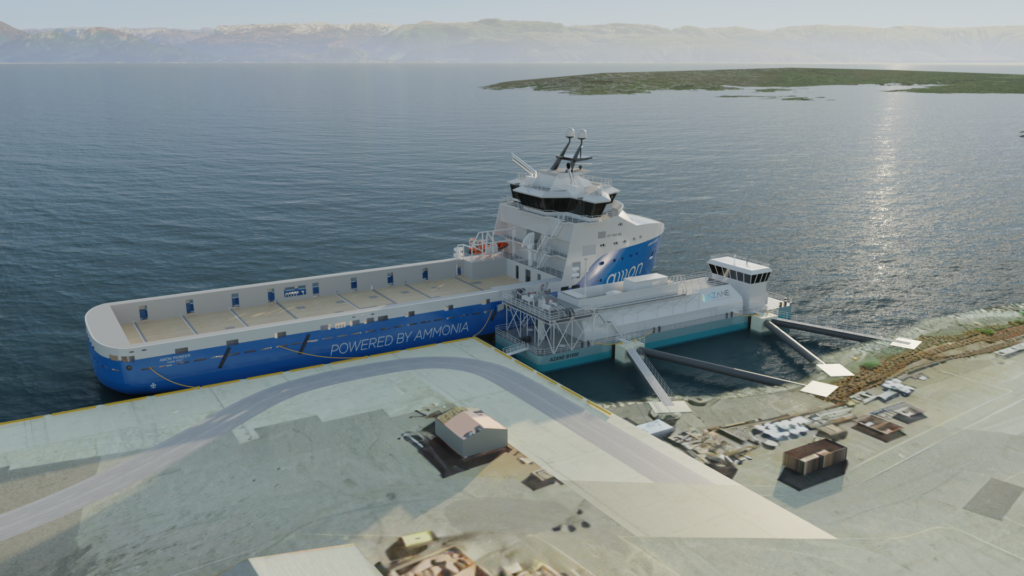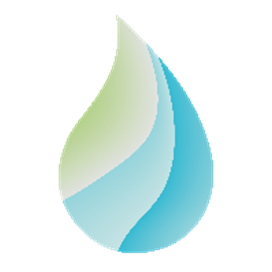 Azane Fuels Solutions | Storgaten 27, 3211 Sandefjord
https://www.azanefs.com